Today was another successful meeting with the RC members! Here is Aunty Lila discussing our presentation to the kids. Now that school has ended, summer has finally started! We are so excited to go to Japan!

今日のミーティングもまた成功に終わりました。Aunty Lilaは子供とプレゼンテーションの話をしています。学校が終わって、やっと夏休みが始まりました。日本に行くのがとても楽しみです!

​日本に行くまで:5日
Countdown to Japan: 5 days!
Powered by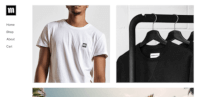 Create your own unique website with customizable templates.