We went to Seiwa school and the ambassadors shared their presentation on Hawaii, helped with English, performed their hula, sang songs, played games, shared their testimonies, and made NEW FRIENDS!


Sharing testimony at Seiwa school...

Doing hula at Seiwa school



Kamm shares:
Tired. Ready to go to bed. Love the experience!
I was looking at the schedule and sad that it's gonna end soon!

Aunty Lila shares:
We are at Seiwa school today having loads of fun. The people in Kochi are all amazing. Thank you all for your support! 😍👍

Seiwa students got a special treat: Aunty Lila sang the song "Sakura" as the students played it on their instruments in music class... (can someone identify the instrument for me? - Aunty Cheryl)


Seiwa School:
Powered by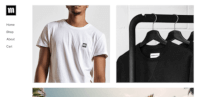 Create your own unique website with customizable templates.